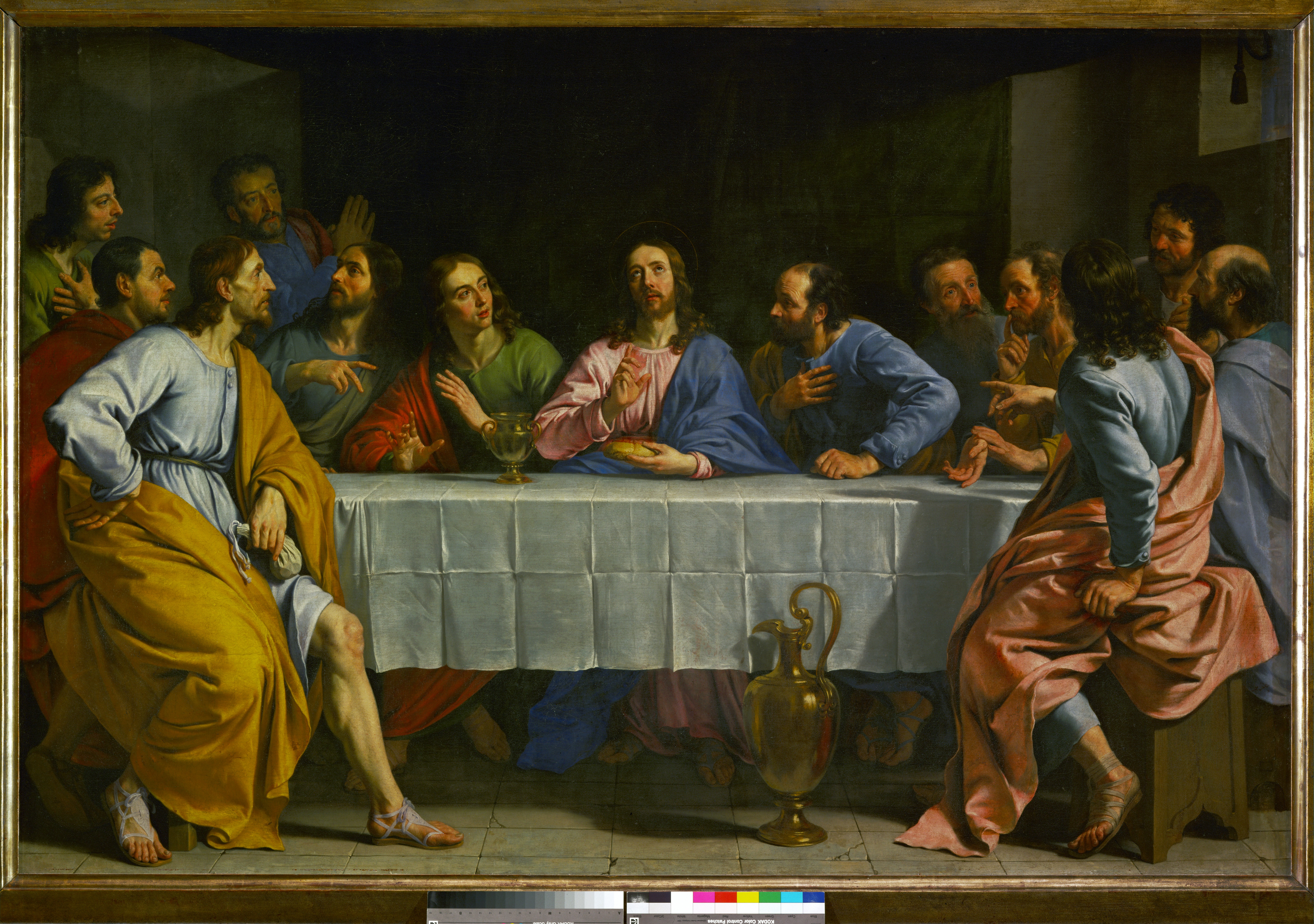 Christ Present, Not Absent, at His Table
And he took bread, and when he had given thanks, he broke it and gave it to them, saying, "This is my body, which is given for you. Do this in remembrance of me."

And likewise the cup after they had eaten, saying, "This cup that is poured out for you is the new covenant in my blood.
Luke 22:19-20
In Roman Catholic and Protestant discussions on the nature and meaning of the Lord's Supper, Roman Catholic polemicists often criticize Evangelicals for dumbing down the nature of the sacraments by making them mere symbols. They lump all Protestants together as Memorialists: Christians who honor Christ's sacrifice on the Cross by reenacting the Last Supper meal without faith that Christ is actually present. True some Protestants obey Christ's command to practice the Lord's Supper as an attempt to simply remember Christ's work on the cross (Luke 22:19). These groups or denominations descend theologically from the reformed movement of Ulrich Zwingli (1484-1531). Zwingli adhered to a figurative understanding of the words of Jesus, "This is [signifies] my Body."
However, the Reformed branches (i.e., John Calvin) and the Wesleyan/Arminian branches (i.e., John Wesley) of Evangelicalism believe that Christ is present in the bread and wine by the power of the Holy Spirit.
John Calvin stated that if Christ is not present then "this holy sacrament [is] frivolous and useless."
We begin now to enter on the question so much debated, both anciently and at the present time—how we are to understand the words in which the bread is called the body of Christ, and the wine his blood. This may be disposed of without much difficulty, if we carefully observe the principle which I lately laid down, viz., that all the benefit which we should seek in the Supper is annihilated if Jesus Christ be not there given to us as the substance and foundation of all. That being fixed, we will confess, without doubt, that to deny that a true communication of Jesus Christ is presented to us in the Supper, is to render this holy sacrament frivolous and useless—an execrable blasphemy unfit to be listened to.
John Calvin, A Short Treatise on the Lord's Supper
John Wesley preached that where Christ is present, grace is present, and where grace is present, strength to live the Christian life is present.
The grace of God given herein confirms to us the pardon of our sins, by enabling us to leave them. As our bodies are strengthened by bread and wine, so are our souls by these tokens of the body and blood of Christ. This is the food of our souls: This gives strength to perform our duty, and leads us on to perfection.

If, therefore, we have any regard for the plain command of Christ, if we desire the pardon of our sins, if we wish for strength to believe, to love and obey God, then we should neglect no opportunity of receiving the Lord's Supper; then we must never turn our backs on the feast which our Lord has prepared for us.
John Wesley, "The Duty of Constant Communion"
HT: Euangelion
Explore posts in the same categories:
Holy Eucharist
,
John Calvin
,
John Wesley