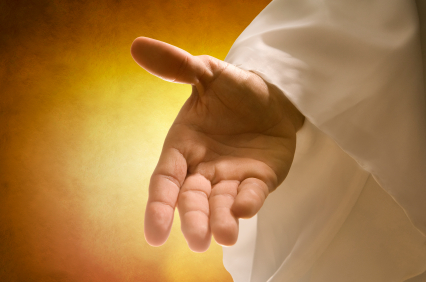 Long ago, at many times and in many ways, God spoke to our fathers by the prophets, but in these last days he has spoken to us by his Son, whom he appointed the heir of all things, through whom also he created the world.
Heb. 1:1-2 ESV
Often our problems are complex, our lives frustrating, and our lifestyles lonely. We look for answers, we long for solutions, and we struggle for meaning. Yet, Christ calls, "come to me all who are weary and heavy-laden" (Matt. 10: 28-32) and, "whoever comes to me I will never cast out" (John 6:37). Christ is still the solution to our problems, the answer to our need, and the lover of our souls who fills our lives with meaning.
God makes it quite clear in His Word that He has only one answer to every human need — His Son, Jesus Christ. In all His dealings with us He works by taking us out of the way and substituting Christ in our place. The Son of God died instead of us for our forgiveness: He lives instead of us for our deliverance.

So we can speak of two substitutions — a Substitute on the Cross who secures our forgiveness and a Substitute within who secures our victory. It will help us greatly, and save us from much confusion, if we keep constantly before us this fact, that God will answer all our questions in one way only, namely, by showing us more of His Son.
Watchman Nee, The Normal Christian Life (Fort Washington, PA: CLC, 1985), 12.