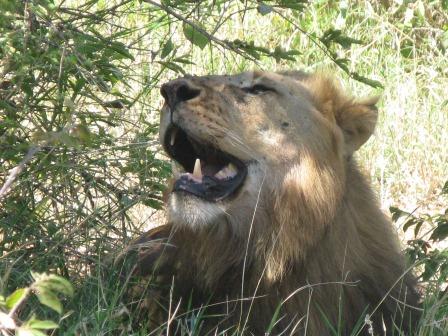 And behold, a man of God came out of Judah by the word of the LORD to Bethel. Jeroboam was standing by the altar to make offerings.

And the man cried against the altar by the word of the LORD and said, "O altar, altar, thus says the LORD: 'Behold, a son shall be born to the house of David, Josiah by name, and he shall sacrifice on you the priests of the high places who make offerings on you, and human bones shall be burned on you.
1 Kings 13:1-2 ESV
I wrote an essay about prophetic ministry entitled, "Lessons from a Lion: A Fresh Look at First Kings 13." My motivation for writing this article was twofold: prophetic ministry has fallen into disrepute and confusion exists in the Body of Christ regarding the practice of prophetic ministry. Is New Testament prophetic ministry identical in authority with the Old Testament prophets of long ago? How can I discern that a "prophetic word" is from the Lord or just someone trying to confuse me or even manipulate me? Can New Testament prophets be wrong? Is a prophetic word still valid if a prophet fails morally?
Essay
The Lord has used my essay to help Charismatics come to greater sense of liberty when sharing a "word" and a greater sense of peace when receiving prophetic declaration. "Lessons from a Lion" can be found here at Google documents.