Eternal Life
Archived Posts from this Category
Posted by GlennDavis on 01 Oct 2010 | Tagged as: Christ in You, Eternal Life, Keswick Convention, Sanctification
Life and Life More Abundantly
The thief comes only to steal and kill and destroy. I came that they may have life and have it abundantly.
John 10:10
Eternal life is life and life more abundantly—it is being alive in the realm where God lives (John 10:10). Life is walking with God in unending communion, enjoying his unlimited blessing, experiencing his unconditional love, and receiving his undeserved grace. The eternal life that Christ offers is entire salvation of the whole person including conversion, new birth, heart transformation, and emotional healing.
Abundant life is overflowing fullness, the unsurpassed quality of the life of Christ active in us. Paul uses the terms "all" and "every" to describe the abounding grace that provides abundant life (2 Cor. 9:8). As we abide in Christ, his life increases more and more enabling us to overcome sin, live the Christian life, and enter in the conscious, constant presence of Christ. The abundant life is the normal Christian life described in the New Testament.
Abounding life is just the fullness of life in Christ, made possible by His death and resurrection, and made actual by the indwelling and infilling of the Holy Spirit.
For, "The Christ, who dying did a work for us, now lives to do a work in us." However, many believers never experience the joy and fulfillment that can now be their possession in Christ.
There can be a relationship without fellowship: there can be life without health: there can be privilege without enjoyment. One may war and not win, may serve and yet not succeed, may try and yet not triumph; and the difference throughout is just the difference between possession of eternal life and the experience of abounding life . . . .
All quotes from Graham Scroggie, "Abounding Life," Daily Thoughts From Keswick: A Year's Daily Readings, ed., Herbert F. Stevenson (London: Hodder and Stoughton, 1980), 135.
Posted by GlennDavis on 02 Nov 2009 | Tagged as: Eternal Life, Pope Benedict XVI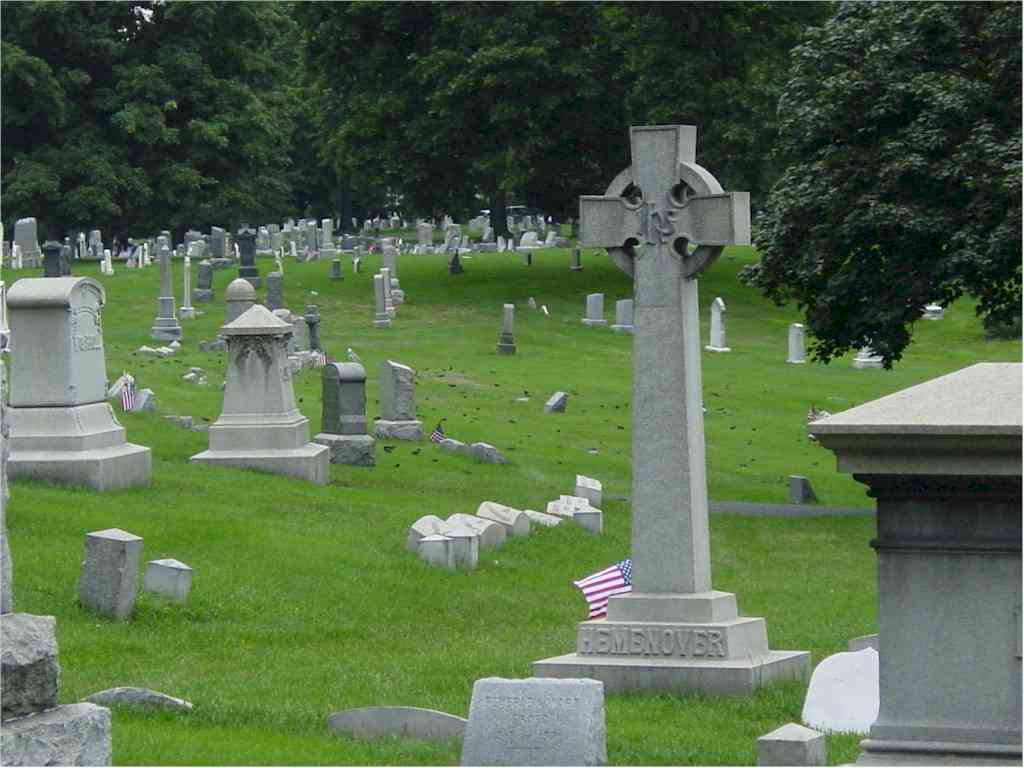 Death and Eternal Life
Do not marvel at this; for the hour is coming in which all who are in the graves will hear His voice and come forth—those who have done good, to the resurrection of life, and those who have done evil, to the resurrection of condemnation.
John 5:28-29 (NKJV)
The resurrection of the dead is the final work of God in applying Christ's work on the Cross to our lives and to creation (1 Cor. 15:50-57). When Christ returns, he will raise from the dead the bodies of all believers who have died since the beginning of time (1 Thes. 4:15-18). Jesus will reunite these bodies with their souls (spirits) which have been residing in heaven (Phil. 1:21, Dan. 12:2-3). Also, He will change the bodies of all those believers who are alive, giving them glorified bodies. Therefore, all believers from all time will have perfect resurrection bodies just like their Savior. [Wayne Grudem, Systematic Theology, 828].
So the message of the cemetery is manifold. It reminds us of death and of eternal life. But it speaks to us, also, precisely of our present, everyday life. It encourages us to think of what passes and what abides. It invites us not to lose sight of standards and the goal. It is not what we have that counts but rather what we are for God and for man. The cemetery invites us to live in such a way that we do not leave the communion of saints. It invites us to seek and to be in life what we can live in death and in eternity.
Joseph Cardinal Ratzinger, "All Saints Day: At the Feet of Saint Peter's Basilica", Images of Hope: Meditations on Major Feasts (Ignatius Press, 2006).
HT: Ignatius Insight