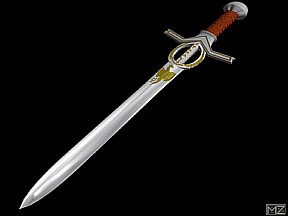 Since God in his wisdom saw to it that the world would never know him through human wisdom, he has used our foolish preaching to save those who believe.
1 Cor. 1:21 NLT
Christian ministry is the overflow of the Life of God in us. Ministry is not a position, but a relationship with a person, Jesus Christ. We spend time with Christ, Christ reveals himself afresh to us. The overflow of that experience is life, that life encourages and blesses others.
Ministry is communicating "life information" to others: why he loves, what God does, when he speaks, where he works, and how he transforms. Ministry is sharing with others how God has been faithful in our lives and how God will be faithful in theirs. Ministry is encouraging others to trust Christ's work on the Cross, the Father's faithful provision, and the Holy Spirit's consistent guidance.
Christian ministry is God operating through our weaknesses, we become his instrument as a witness to God's great grace, testimony to God's faithfulness, and a expression of his love. We are God's swords used to expose darkness, declare God's Word, and embody the gospel.
Remember you are God's sword—His instrument—I trust a chosen vessel unto Him to bear His name. In great measure, according to the purity and perfections of the instrument, will be the success. It is not great talents God blesses so much as great likeness to Jesus. A holy minister is an awful weapon in the hand of God.
Robert Murray M'Cheyne quoted in Andrew A. Bonar, Memoir and Remains of Robert Murray M'Cheyne (London: Banner of Truth Trust, 1966), 282.