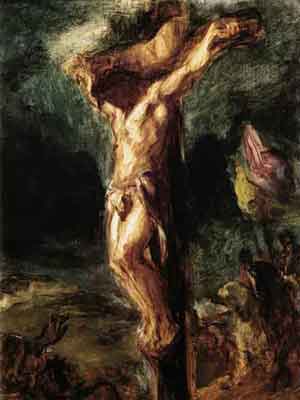 . . . Is Found at the Foot of the Cross
Create in me a clean heart, O God; and renew a right spirit within me.
Healing from the Cross is a deep and abiding restoration of the soul which transforms our emotions, brings joy to our hearts, and renews our minds. Cross-healing frees us from the penalty of sin, the tragedy of sin, the power of sin, and the pain of sin.
Psalm 51: 10
The way to resurrection is ever through brokenness of the cross; and the place of healing is the place that David found–which foreshadowed the eternal place of healing for all men: the place of of brokenness of heart, at the foot of the cross. And the cross is the answer to the psalm and to the need of David's heart, and to the need of my heart and your heart. It is through death and brokenness that a resurrection into healing and health and newness of life comes. And God seeks to lead us to that place.
Eric J. Alexander, "A Heart-Cry Concerning Sin," Daily Thoughts from Keswick: A Year's Daily Readings, ed., Herbert F. Stevenson (London: Hodder and Stoughton, 1980), 293.