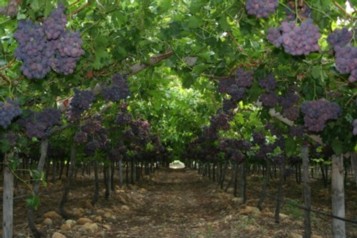 Fruit Bearing Is the Overflow of the Life of Christ in You
By this my Father is glorified, that you bear much fruit and so prove to be my disciples.
John 15:8
Fruit bearing is the overflow of the life of Christ dwelling in us. Fruit producing is attempting to live the Christian in our own power. Fruit bearing is the result of faith: fruit producing is striving and struggling. Fruit bearing abides in Christ bringing rest and peace. Fruit producing is rules and self-effort never knowing if one has done enough. Fruit bearing produces good works that last for eternity. Fruit producing is short-lived and only gives the appearance of true Christianity. We are called by Christ to be fruit-bearers not fruit-producers: fruit is borne when we allow enabling grace to work out the life of Christ in us (John 15:1-5; Gal. 5:16-24).
Fruit is not what we do, but who we are; not our activity, but our Christlikeness; not our relationship to people, but the condition of our character. Do you remember what James said in his epistle? "As the body without the spirit is dead, so faith without works is dead also" (James 2:26). The "spirit" there means breath, and a body without breath is dead. Stop breathing–and folk will bury you! In other words a living breathing body breathes, and a living faith breathes with divine action. A living faith breathes with the activity of Jesus Christ. That is why the Lord Jesus, in John 6:29, said. "This is the work of God, that ye believe on him whom he hath sent."

That is the work of God. It is your living faith in the adequacy of the One who is in you, which releases His divine action through you. It is the kind of activity that the Bible calls "good works," as opposed to "dead works."
Major Ian Thomas, The Saving Life of Christ/The Mystery of Godliness (Grand Rapids, MI: Zondervan, 1998), 25.